qchaco: A Frontend To ChacoCmd
---
About:
The Turbo Chameleon 64 is a work in progress attempt to put a complete C64 in a modul cartridge, that runs plugged into a C64 or in a standalone mode. It is possible to communicate with this cartrigde via USB. For this a tool named chacocmd is used. qchaco is a frontend running chacocmd with parameters to upload a file, a diskimage or flash it with new firmware.
---
Downloads:
---
Screenshots:
Screenshots are from Version 0.2.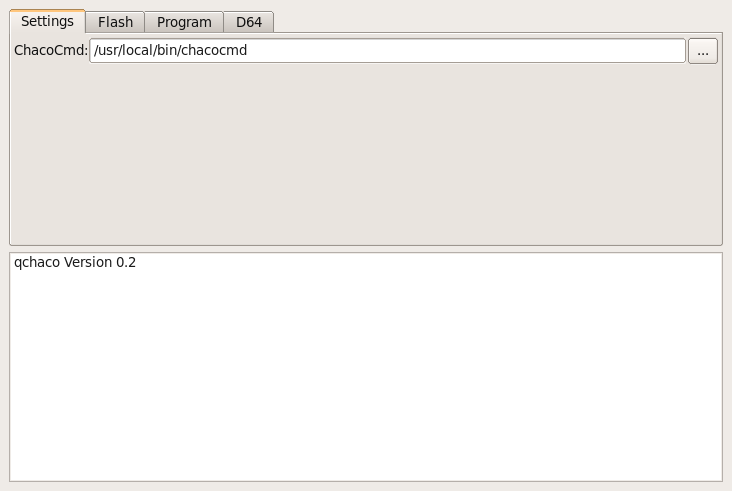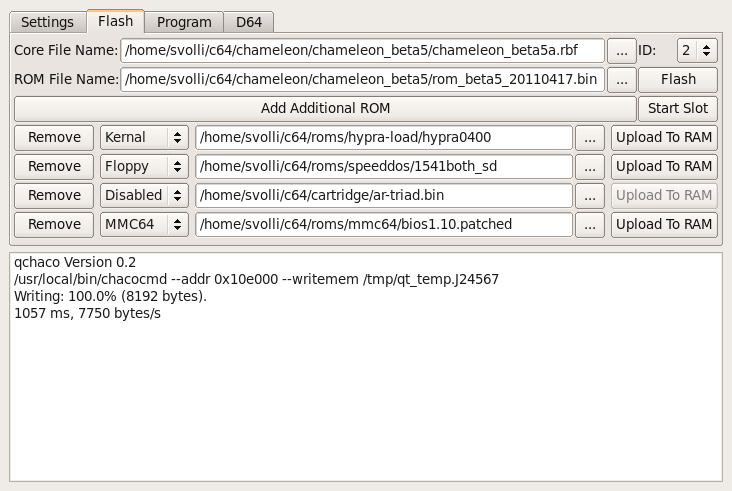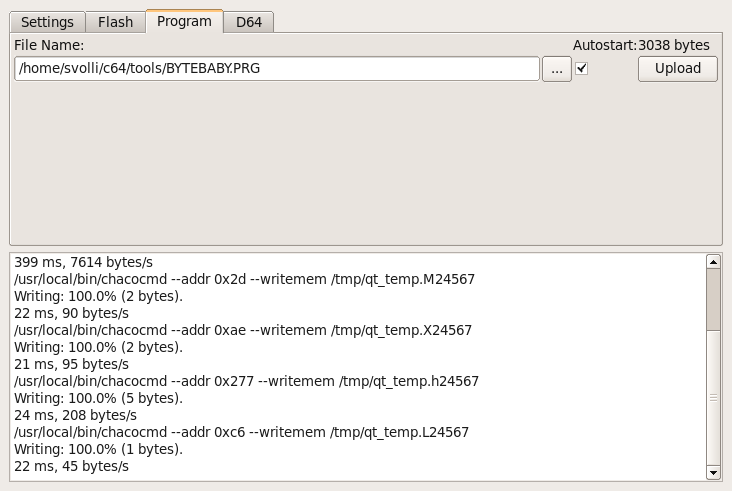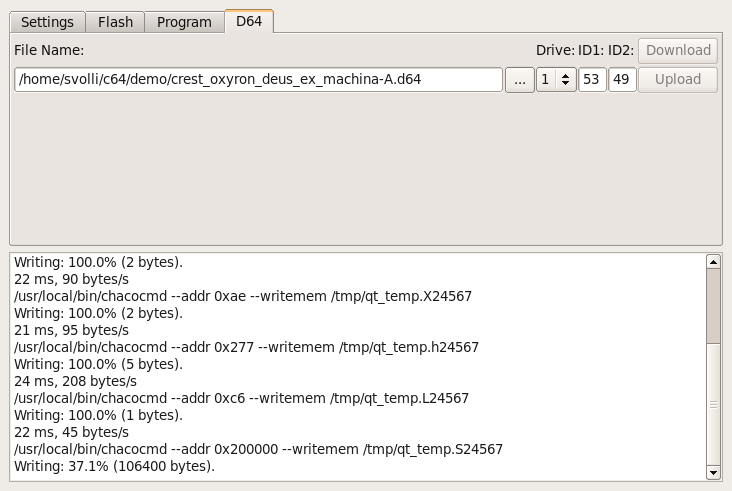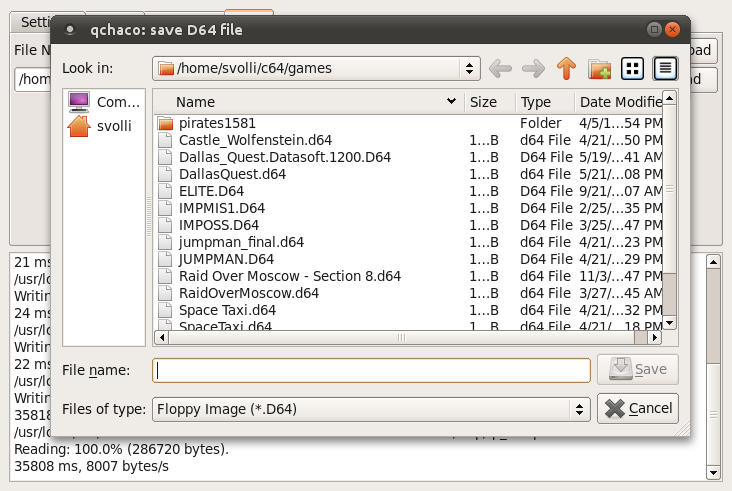 ---
History:
2011-06-22

Update to version 0.3.

updated position of d64 images in Chameleon
option to upload memory anywhere
all file requesters have individual history

Removed Hypra-Load kernal.

2011-04-25

Added Hypra-Load kernal.

2011-04-22

Update to version 0.2.

Fixed a bug that did not shot down the application on close.
Switched to Tabs, since the window did not always fit on netbooks.
Added D64 download from cartridge.

2011-04-17

Initial release, version 0.1.
---
Known Bugs:
---
This software is free software and distributed under the license terms of the GPL.

Enjoy,
SvOlli